I Am King
The I Am King mentorship is a virtual mentoring program for boys of color by men of color. Facilitated by the He Is Me Institute, the goal of the program is to inspire more men of color to work in the education field. The program pairs male college mentors of color with young middle school boys of color to provide mentoring in three curriculum areas: Social Emotional Learning, Racial Identity, and Literacy. The Social Emotional curricula helps the boys learn self-awareness, self-management, responsible decision-making, and relationship skills; Racial Identity connects the mentors and mentees through conversations and activities focused on this topic and provides opportunities for the boys to connect with peers of color; and in Literacy the boys learn new vocabulary and take part in reflective writing activities.
Our first cohort of this program began in March 2021 with seven families from FPM programs and met weekly for six weeks. Our goal for future I Am King programs is to partner with other local agencies, including the METCO Program, and offer this program annually.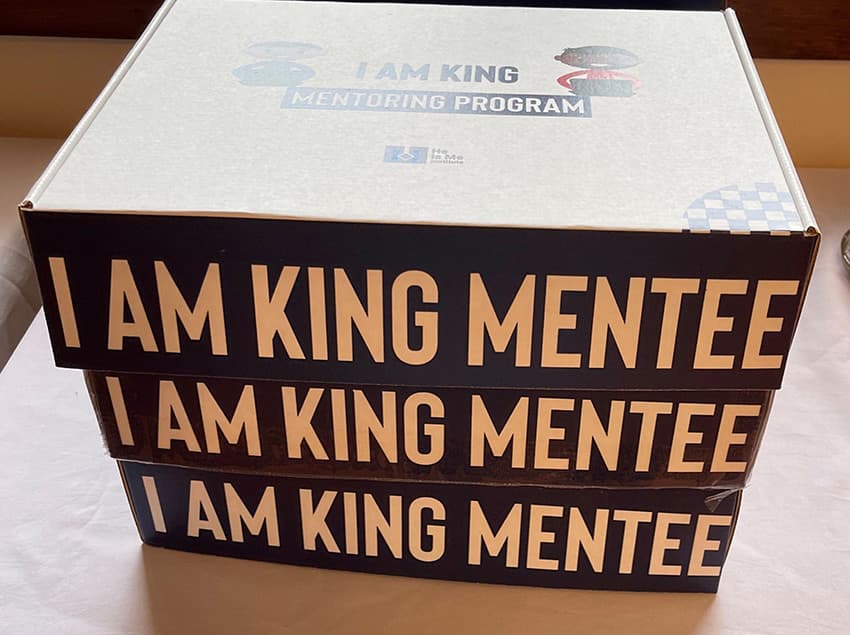 ---
New Beginnings
The New Beginnings financial training is a comprehensive approach to financial literacy designed to provide our families with tools for financial independence. The curriculum encompasses a variety of topics, including budgeting, smart spending, borrowing and credit, understanding credit reports, banking, savings, and taxes. The interactive, small-group format enables families to share successes and struggles, learning alongside each other as they share their own valuable tips. The program is overseen by FPM staff and facilitated by experienced volunteers with a background in financial literacy, mentoring, and a passion for inspiring others in this area.
Our pilot program, focused on budgeting and smart spending, was launched in April 2021 and will run for six weeks through the end of May. After breaking for the summer, we will start new groups with different families in the fall to focus on budgeting and smart spending, while continuing with other portions of the curriculum for the families who currently are in our pilot program.
The New Beginnings curriculum was developed in 2014 and is a result of a partnership between Family Promise and Woodforest National Bank, one of the nation's leading community banks.
---
Parent Empowerment Group:
Coming in Fall 2021!
Offered to our families in collaboration with SPARK Kindness, this five-session discussion group for parents experiencing homelessness will focus on recognizing and strengthening well-being and resilience skills. Through conversation and reflection, participants will gain tools and concrete strategies for personal development, parenting, and navigating the ongoing impacts and structural inequities of racism and homelessness. Specific topics covered include connection and healthy relationships, empathy, self-compassion, self-regulation, stress management, and hope.
Facilitated by Stephanie Di Dio, MSW, Shelter Program Coordinator and Laura McCarthy, MA, Director of Small Group Programming, SPARK Kindness